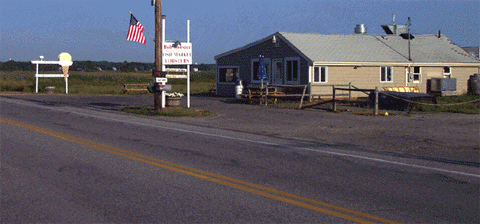 Photo copyright © 2001 Pete Wishnok (a bit outdated but will try to fix soon.)

Bob Lobster is on the Plum Island Turnpike just beyond the Airport as you head toward the Island. A convenient stop in either direction.
978-465-7100


Agressive live lobsters, steamers, lobster rolls, chowder, hotdogs, and ice cream, along with a small but nice selection of fresh fish. Take out or eat there.





Click here to visit their website...
...and here for the Google satellite map with Bob's highlighted.